Take my breath some more –
I have no use for it any longer
Take it all from me
You'll have better use for it I'm sure.
Take over my heart –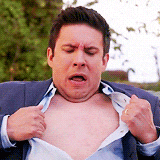 I'm done with its incessant thumping
I have no use for it now
I'll keep not even the smallest part.
Take even my future too –
I don't know what it entails anyway
So as long as it's in God's hands still
I'm okay with it being just us two.
But then again, you did take my surname for yours just the other day
And you still lay claim to my thoughts and dreams night and day
Your thieving prowess is undisputed now
And I'd clap for you,
though –  with my will captured by you –
I've now simply forgotten how
So all I can pray for today
– drowning, as I swirl around the fishbowl you've reduced my vast world without you to –
is
"Please, please, please, take me with you…"
(For the newly-minted Anyans, with love…)
–  Tele 😉
PS: Don't keep! Share…& then subscribe, okay :-)?