Last week was not easy. I'm not talking about for the nation Ghana or her new President (#NADAA_Abrε). I'm talking personally here.
A friend of mine lost someone very close after a relatively short but intense illness and it ended up sending me into a spin!
People would be surprised, I'm sure, what with doctors allegedly being so used to death that we seem practically immune to its effects. Well, that's what I thought too at the back of my mind somewhere.
Don't get me wrong though, I'm way past the bleeding heart doctor of Izzy's caliber. I'll confess that it usually only tends to be upsetting for just about the brief minute or two for me to have to tell a relative of a patient that we just lost, "I'm sorry, madam. We tried all we could. We couldn't revive her after the 3rd time her heart stopped beating despite our best efforts. We lost her." Or even, "You're the man now, that's why I'm telling you and not her mother. I know it feels like you want to lose it here right now, but for the sake of the rest of the family you have to keep your sh** together. It will get better for you all, but right now they need you to keep it together."
I honestly thought I could handle the passing of any individual, but boy was I wrong! It became pretty evident that there were only 2 reasons why I could come away sane and not a blubbering mess from any  of those encounters:
First, I usually have a number of patients to see at a time so I've learnt how to 'compartmentalise' the feelings of grief and sadness at one's passing because I cannot afford to carry that feeling on to the next patient I see – that wouldn't be fair to them.
Second, they just usually were not close enough to me for that personal angle to weigh in.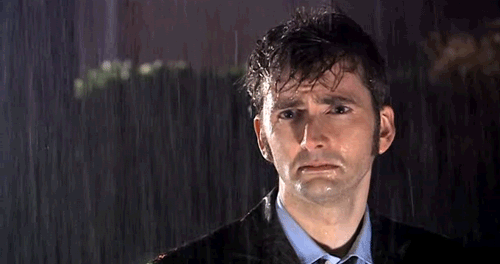 The freight train that hit me was so unexpected that I had virtually no defences to its onrush. I embarrassed myself quite a bit before I could gather myself enough to go see my friend, and even then I could barely hold it in.
There's something about losing someone close to you that, if for nothing at all, should make you believe in another world apart from this one and a God who rules both. The mere gut-wrenching physical and mental pain at the loss should strictly speaking not hurt you that much – you lose not a single hair on your head, remember – but the existence of a connection that goes beyond the physical confirms itself and will not be denied. There's more to life than these five senses…
It's pretty textbook standard deciding what to say to a random somebody who just lost someone in the hospital, but you truly are at a loss for words when they're close – what can you say that will compensate for the loss or ameliorate the pain somewhat???
Let me not even talk about the fleeting wild ideas – *cough* Obinim *cough* – that come to one's head in times like these. You'd do virtually anything to turn back the time or reverse the calamity that just befell you, if you could.
I was speaking with a brother-in-law of mine who also happens to be a Pastor and all I could ask was "Why?!"
Why would we lose someone so abruptly and disappointingly? After all the money spent and desperate prayers raised…
I was clearly circling the drain in despair till I got different parts of a Word from the unlikeliest of places – Jon Bellion. "Nothing has changed, He is the same…it all lies in the Hand of God."
The same God whose praises you couldn't help but sing of in tandem with Hillsong when you graduated; the God who's Face you could swear you caught a glimpse of in your first child's face; the same God whom you danced with joy in appreciation of at church the Sunday you finally got employed after 5 years of post-graduate BSc Unemployment; and the God whose Name you exult whenever you think of how He finally brought your dearly Beloved to you…
That same God cannot be content with your Praise on the Mountains –  He is all about showing you how He is the King of the Valleys too! He is intent on bringing you to the point where you can raise that same Standard of Praise you do effortlessly when things are Good, when you are beset at all sides, confused, ridiculed, hurt, in pain, neglected – when you are in the Dark.
He is Not a Fairweather friend. He is not interested in what comes out of you just when you're Happy, He has a vested interest in what choices you make when everything seems to be falling apart. He is Not just 'testing' you, He is using the unexpected, unwanted, uncomfortable things that happen in life to shape you into the person He's always meant you to be. Even human beings can make things work again after an unfortunate occurrence, so having a God who is evident when things are good isn't really that big of a deal. That, is why our God shows us who He is by actually taking the bad that happens to us and using it to create Good for us.
I believe it's only too easy for God to take you out of your unfortunate circumstance – like He could have easily prevented the passing on of our loved ones – but in His wisdom, knowing the end from the beginning, He lets these things happen because the End He has in sight is such a glorious one that this calamity befalling us today pales in comparison. I was reminded also of a song from the Prince of Egypt, 'Through Heaven's Eyes', a particular line actually: Look at your life, through Heaven's Eyes.
It's only too easy to look at your current situation and all that's gone wrong and ask, "What good on Earth can come out of this?!"
I think I'm here today to challenge you to look at whatever goes wrong (and right) in your life through Heaven's Eyes! What does Heaven say about and to you?
Matthew 28:20 reassures you of the End that He knows from the beginning,
"…And surely I am with you always, to the very end of the age."
Isaiah 43:2 lets you know where exactly God is when you are in those tribulations,
"When you pass through the waters, I will be with you; and when you pass through the rivers, they will not sweep over you. When you walk through the fire, you will not be burned; the flames will not set you ablaze."
John 10:28 lets you know just how secure that promise is,
"I give them eternal life, and they shall never perish; no one will snatch them out of my hand."
And if you have the slightest doubt that He knows you to your core and will never forget you, Luke 12:6&7 has something to say about that too,
"Are not five sparrows sold for two pennies? Yet not one of them is forgotten by God. Indeed, the very hairs of your head are all numbered. Don't be afraid; you are worth more than many sparrows."
Now, just knowing all this won't necessarily clear away all your dark clouds instantly, but keeping all this in mind will help you learn – little by little – how to look at your life through Heaven's eyes, or your situation. I think that was the only thing that helped Horatio Spafford write that hymn 'It is Well with my Soul' after losing all four of his children in crossing the Atlantic Ocean due to an accident at sea. That very same hymn that has been way more than a blessing to millions of Christians since…like the sweetest perfume from a crushed flower…
I think I'll end here with this – God knows what He is doing. If it happened, you can rest assured that He knew about it before Time began and knows what will eventually come out of it down the line. And as your Father Above, He would never let something bad happen to you that will end up bad for you, it's always for the best. Trust Him in the brightest of day and the darkest of night, because it takes both for you to become who He meant you to be.
And never forget, "Nothing has changed, He is the same…your whole life's in the Hand of God."
…Tele 😉
PS: Don't keep! Share…& then subscribe, okay :-)?