Reverend Kwaku Asaph was beaming from ear to ear. This would be his last sermon at the main City branch of the United Christian Church in Ghana but he seemed to have overcome the deep sadness he'd been feeling ever since he'd finally decided to retire from active pastoring.
He'd felt led to do so ever since two months ago when he'd received that letter but as a pastor, he'd warred within for the first month. In fact, he'd started by binding the still voice, fasting and praying for 14 days at a point! He'd finally accepted the conviction as genuine when he'd been woken up from sleep one morning. A quiet voice, as clear as a bell but as soft as a breeze, spoke next to his ear, Isaiah 43:19…
He'd rolled over in bed, careful not to disturb the Rev. Mrs., and reached for his reference bible. He'd taken to sleeping with a dimmed night light on over the past few months so he could see the words clearly now in its light. He smiled as he quietly repeated the words to himself:
For I am about to do something new. See, I have already begun! Do you not see it? I will make a pathway through the wilderness. I will create rivers in the dry wasteland.
If he had any doubts about the veracity of the idea that had been bouncing around in his mind over the past month or so, this Word silenced it.
A bit prone to the dramatic, the Reverend lay back on the bed with his bible spread out on his chest and smiled as he drifted off to sleep again.
Can't wait for this Sunday…
xxxx
The Reverend splayed his hands on the podium surface, smiling as the congregation responded with a shout, "Amen!"
The praise and worship team had gotten everyone out of their seats today like almost never before! From jumping and dancing whilst singing praises, to kneeling and even weeping in some cases – genuine and overdone both (Mrs Adusei could be so dramatic some days) causing him to inwardly roll his eyes. Ɛnnε deε ebeye dwe!
He shook his head as his eyes fell on Mr. Dwamena in the front row as he clapped mightily, skipping unto his docile wife who sat by him. She had started to smile once more. It seemed that the counseling had finally taken and he'd stopped 'disciplining' her like he'd been doing since they were married, 7 years prior! The church had sent a high-powered delegation to their home consistently every week for the past 4 and a half months and it seemed that the combined prayer and counseling sessions had been of benefit to the Dwamenas. It served to remind him once more that the greatest changes for the better in the lives of man were not always instant miracles. Sometimes, it takes some time and effort. 
"Children of the Lord, praise His holy Name!"
"Amen!"  They roared again to the sounds of cymbals, drums, and the enthusiastic pianist.
"Today is one of the best days of my life because I am alive with God's Word dwelling in me right now, brethren. And I know you're glad to be in His Presence today. "
"As some of you might have heard already through the grapevine, I have a big announcement to make today. Today marks the last Sunday I will be spending with you as your Head Pastor!"
Cries of "Owwww!" and "Noooo!" rang out through the auditorium, causing a twinge to pull at the Reverend's middle somewhere, but he smiled wryly at their response as he lifted his hands, succeeding in calming them only after a full minute or two.
"Inasmuch as I may be responsible for your souls as the Undershepherd of this flock, I also have a Boss, and He made me aware that it was time to move on to other work He has for me. I'm leaving you in the most capable hands of all – His! Reverend Kowah-Boadu will be transferring from the Assin Fosu Branch to Head this Great Family and I expect you all to accord him the respect, consideration and support you have given me through the years as your Head Pastor."
There was dead silence now as emotions threatened to overwhelm him for all of 10 or so seconds, before an old man slowly got up out of his seat at the back – Rtd. Col. Arday – and started a slow clap. Within another second or two, other members of the church had gotten up to support the clap in turn, till it became a full-blown standing ovation with every single person in the large auditorium on their feet and clapping vigorously.
The Reverend was now truly overwhelmed by the gesture that simultaneously made him feel so elated, but humbled.
All this is for you, my Master. 
He took off his bifocals with one hand to dab away with a handkerchief at his suddenly wet eyes that threatened to reveal their hard-hitting Reverend as the true softie he'd always been out of the pulpit.
"To God in Christ Jesus be the glory for every reason why you applaud me today!" He continued with a husky voice now, but he managed to control it after a few seconds.
"But today is not about me. It's still about the Baby born in a manger whom we celebrated a week ago. I'll be organising a get-together for church members and their families who can make the time next Saturday at my residence all day. You are all invited."
A common shout of approval and applause from the church had everyone beaming once more before he continued his sermon.
"Today I'll be speaking on a message I've been preparing over the past 5 years. It's a very short one but I believe if you will open your hearts today, the Holy Spirit will use it to change your life, amen?!"
"Amen!"
"My Message is entitled – True Change comes from Within, but WHO is within you?"
I'm not referring to the recent elections and the result as the 'Change' here, in case you were wondering."
"Onaapo!" A shout came from somewhere at the back, evicting a ripple of suppressed laughter from the church.
Reverend Asaph peered over the rim of his glasses in that direction with a deadpan expression on his face.
"By the way, the ban on party paraphernalia and slogans during church service is still in force, and the ushers still have instructions to usher you out of the auditorium if you attempt to turn the Lord's House into a rally ground!"
He saw Mr. Obodai attempt to dissolve into his chair. He'd probably been the one. Shaking his head, the Reverend continued.
"The question I would like us all to ponder today will determine how relevant the Change of this new day, time, or season will be to you. Are you SURE it's Jesus within you or someone else? And how do you tell?"
He paused for a second then before continuing.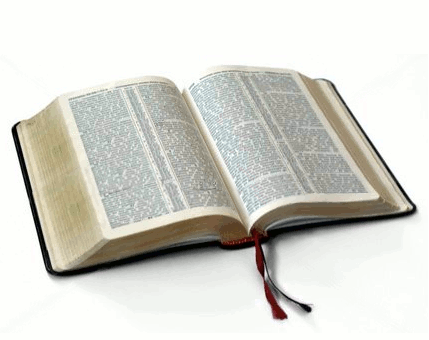 "In our only Book of reference – the Bible – the answer lies in Matthew 12:34:
O generation of vipers, how can ye, being evil, speak good things? for out of the abundance of the heart the mouth speaketh.
"The things we say and do, brethren, show who dwells within us. Period."
He closed his giant bible with a thud, taking off his glasses and laying them on the podium before another period of silence as he looked through the congregation from the ground floor upwards to the gallery.
"I could end the sermon right here because it's the essence of any explanation I could whip up right now. Look, if we Christians would just decide to spend a few moments to wait on the Lord in prayerful contemplation of this verse from Matthew, we would undeniably grasp the underlying depth of this Word today!"
"But since I can see Master Jeffrey Dakplah at the back there shaking his head as if it would cause this important Word to rearrange itself into a more understandable configuration in his mind, I'm going to give you a few illustrations!"
Everyone laughed at that as he stepped out from behind the podium. The young man at the back had actually started to nod off seconds before, but hearing his name mentioned his eyes had snapped open and he was looking around with a mixture of surprise and embarrassment because he knew the Reverend had caught him.
It never failed to surprise the congregation as a whole how come it seemed that he knew virtually all 4000+ church members by name!
"We decided to change our Government in one of the cleanest electioneering processes the country has seen so far amidst undercurrents of ethnocentrism, favoritism, corruption, and cronyism. People from all ethnic groups came out to vote, not along tribalistic or ethnic lines, but based on facts. Am I right?"
He noticed Mr. Norvokpo clapping enthusiastically in response from the front seat. An avowed Rawlings/NDC supporter for years, the Reverend had actually raised an eyebrow in surprise when he'd overheard him extolling the virtues of Dr. Bawumia after church to another church member 2 weeks before the elections took place as he walked past. Not a fan of politics himself, except to  spend a day or two before each election to decide who to vote for that he thought had the best of the people at heart, the undercurrent of 'Change' in the air had surprised him especially when it dragged even diehards such as Mr. Norvokpo over to that side.
"I was impressed by the unity I saw in the efforts of Ghanaians from all walks and tribes as they decided to campaign from door to door in support of their favored candidates. Barring very few incidents, things were carried out in the most peaceful manner possible in this election. Don't you agree?"
"Yes!," was the loud response in acknowledgment.
"Then clap for yourselves as Ghanaians!"
The applause was rapturous, interspersed with the sound of a tambourine – that would be Mrs Oko.
He lifted his hand, turning his head to the side as if a sudden thought had just occurred to him after the clapping died out though.
"But, if we are able to come together over something such as this, why can't Mr. Opoku's daughter marry Mr. Tamakloe's son?"
xxxx
The church fell silent at this and the Reverend knew now that their minds were turning to the closest event to them that brought such an event into sharp focus.
"Or what about letting only people from 'personally approved' ethnic groups progress in the workplace while actively pulling back others who more than succeed in making that particular cut?"
Engineer Abrukwah shifted uneasily in his seat in the second row, right in the middle. The letter authorising a certain young man's transfer and promotion had slowly gathered dust on his desk for the past 8 months while he'd deliberately pushed through those of a few mates of his with similar qualifications. At this instant, what he'd been doing was laid bare to him and he had to honestly admit to himself that the only reason why that was so was because the unfortunate young man bore the name 'ThyWill Aveyime'…
"I think what beats my understanding on this matter is how come people from that certain ethnic group are good enough to weed your lawn but suddenly become untrustworthy when you need a security guard at home or work – 'As for these people dier, they are thieves o! They will get together with some of their people and rob you the least chance they get!'"
The fidgeting was pretty much noticeable now, but Rev. Asaph continued on.
"I don't preach this message lightly. You may not know this but 41 years ago, when I was about to wed my wife, there was vehement opposition to our union by an uncle on her side and some members of my family. They swore never to allow us to be together, even though they never really could come out with any solid reasons why we couldn't be together for years."
He paused to dab his face with a face towel and the church was now rapturously quiet with every eye on him.
"I thank God almost every day for the life of the head of our small church then, Pastor Ebenezer Gyawu, now of blessed memory. He didn't take the easy way out by either staying silent, or blindly toeing the line of our culture. He called Angelica and myself to his office one day and asked us each what God had said about the matter. I told him that God had confirmed to me on multiple occasions that Angelina was my better half, and she also said the same. Do you know what he said?" The Reverend opened his bible once more, flipping to the back page to read from a well-worn white card he withdrew.
'God made man, but race and tribe are a human construct. In Acts 10:15 God told Peter "Do not call anything impure that God has made clean."'
He smiled as he remembered the nights of prayer and days of fasting that became routine leading up to the wedding and into some of the days afterward.
"Pastor Gyawu led us to seek the support of other key members of our respective families after a lot of prayer for God to make a way for us, and then we got married. Till this day, even on days where my wife and I are not on the best of terms, I always thank God for that decision. Without her, I don't know where our blessed children, Sewoenam and Awurama, would have been by now."
He closed his bible once more with a slight thud in a manner that had come to indicate the end of his sermon.
"As a Christian, Christ trumps tribe, social class, and every other qualification society can put on you and your neighbour. We are entreated to love our neighbours as ourselves – the type of neighbour was deliberately not specified. 1 John 3:10 puts it so clearly that it brooks no more argument or negotiation:
This is how we know who the children of God are and who the children of the devil are: Anyone who does not do what is right is not God's child, nor is anyone who does not love their brother and sister.
Let the Christ within you be evident in your lives this year. Don't just say it, but live it everyday. That is the true meaning of Christianity. And whenever you feel you are at a crossroads that may be at odds with the One within you, pray and ask Him to guide your path."
Live Christ. Every day. Let the Holy Spirit bring true change to your life today. Who is within you? May God continue blessing all of us. Amen"
…Tele 😉
PS: Don't keep! Share…& then subscribe, okay :-)?